Allergies come in a variety of forms and can affect people to varying degrees. They can either be a minor nuisance or cause potentially life threatening problems. Regardless, it is important to know what they are, how they manifest, and what you may be able to do to resolve problems with them.
The best way to avoid pet allergy is to not have a pet around the house. If you do decide to keep a pet, there are medications you can take to help relieve symptoms. Also remember to keep your home as clean and dust free as you can. Air conditioners and quality air purifiers will do a good job of keeping your indoor air fresh, clean, and pure.
More Tips on Controlling Dust Mites:
Use allergen-proof bed covers.

Wash bedding weekly.

Keep relative humidity below 50% in your home.

Remove dust regularly to prevent it from getting into the air.

Vacuum regularly using a cleaner with a double-layered microfilter bag or a high-efficiency particulate air (HEPA) filter to decrease dust emissions from the cleaner.

Cut clutter around the house as knickknacks, books/magazines, and table top ornaments collect dust.

Install a high efficiency media filter in your home furnace and air conditioner.

Get a filter with a Minimum Efficiency Reporting Value (MERV) of 11 or 12 and leave the fan on to create a whole house air filter. With the fan turned on, the air inside your home circulates and the filter traps the airborne particles.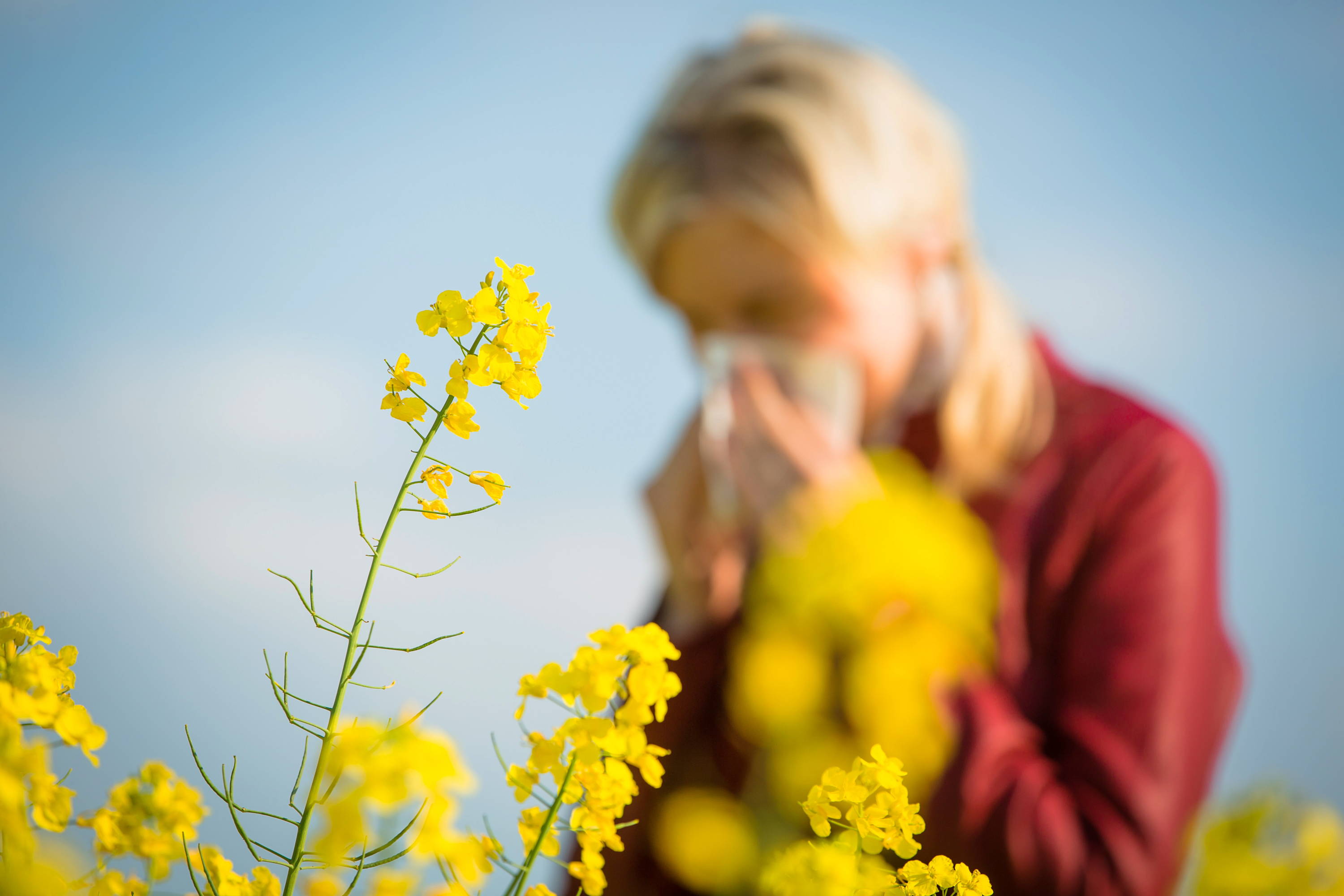 Hay fever sufferers know that you can't completely avoid pollen in the air. However, there are simple things that you can do to minimize the amount of pollen in your home. The Mayo Clinic suggests:
Close the doors and windows during pollen season.

Don't put laundry on the line outside as pollen can stick to sheets and towels.

Use air conditioning in your house.

Use an allergy-grade filter in your home ventilation system.

Reduce humidity indoors with a humidifier.

Use a high-efficiency particulate air (HEPA) filter in rooms you spend the most time in.

Wear a dust mask when house cleaning.
Buy an Air+Health Haven Whole House Air Purifier to Reduce Allergy Problems Today!
Indoor allergies can be a big pain to deal with, but there is a way to make things easier. Buy an Air+Health Haven Whole House Air Purifier here right now, and in almost no time at all you and/or your loved one(s) can breathe way easier than before with a constant supply of fresh, clean air throughout your home!