Amazon Customer Reviews for Skye Premium Portable Air Purifier
Is Skye the Best Air Purifier on the Market? A Comparison to Competitors
Premium 5 Stage Portable Air Purifier
1) Powerful UV-C germicidal lamps - Reduces bacteria, viruses, mold, and fungi.  
2) Patented PRO-Cell Technology - Reduces chemical odors in the air such as odor from new paint or new carpet.
3) Activated Carbon - Removes gases and odors from the air leaving your home with the freshest smell.
4) H13 True HEPA filter - Capture 99.97% of 0.3-micron particles like dust, pet dander, pollen, mold, bacteria, and viruses. The Skye H-13 HEPA filter has been shown in lab tests to capture particulate matter down to .1 microns.
5) Pre-Filter - Captures larger particles like hair and dust balls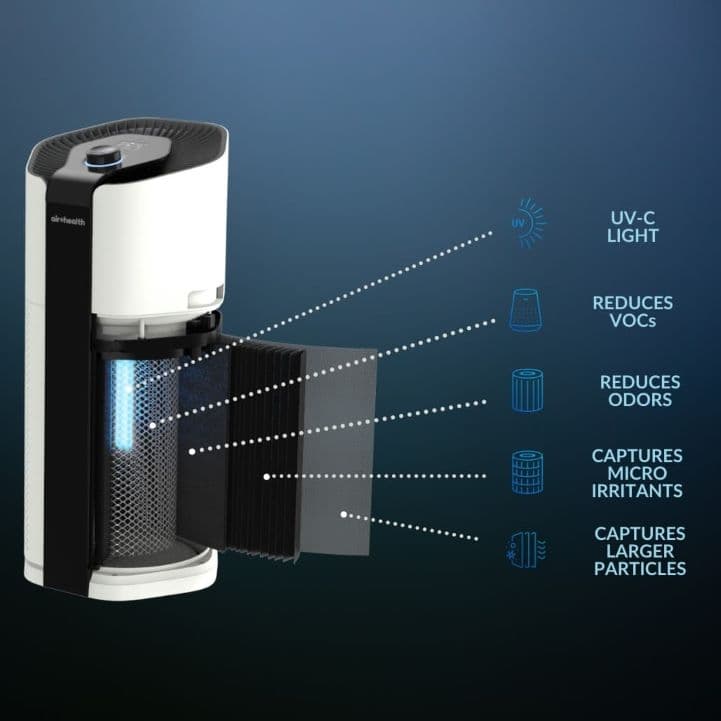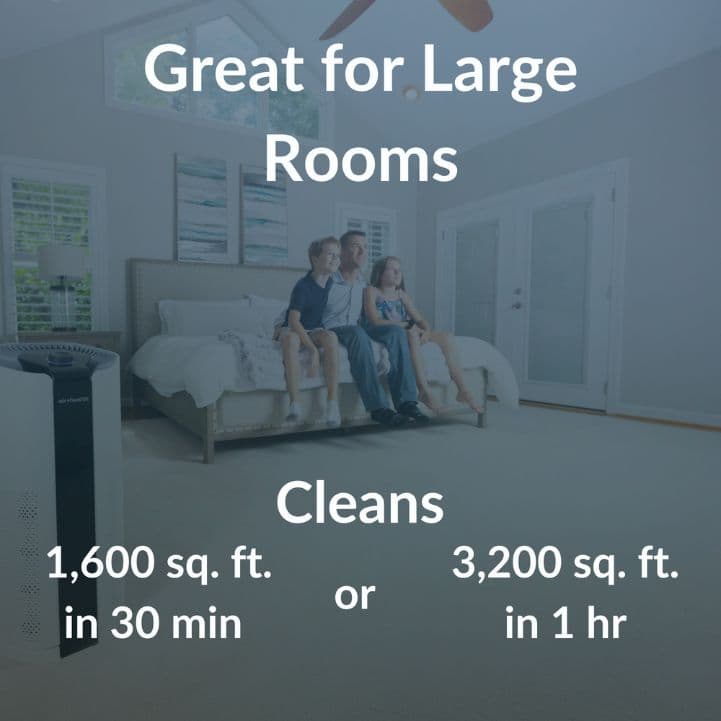 The Skye covers an impressive 420 CFM (Cubic Feet per Minute) covering 1,600 sq feet in just 30 minutes or 3,200 in 1 hour, which is means you can use Skye to clean the air in larger homes.
As one of the quietest air purifiers on the market, Skye makes very little noise from 22 Decibels at level 1, which is inaudible, to 59 Decibels about the level of your refrigerator on level 10. Plus, there is a hidden level. Try to find it.
Recent Blog Posts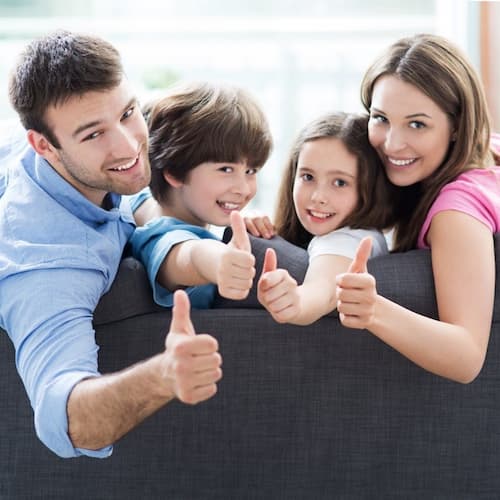 What are the Health Benefits of an Air Purifier?
Still trying to decide whether to get an air purifier? You may already know that air purifiers are designed to improve indoor air quality. What you may not know is that the health and wellness benefits go beyond just being able to breathe easier....

FIND OUT MORE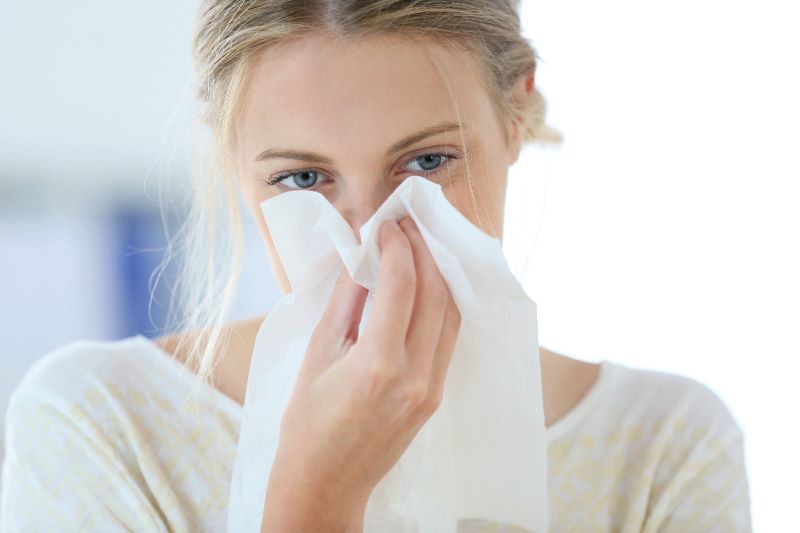 Help with Spring Allergies
Spring allergies got you down? Does someone in your house suffer from seasonal allergies or pet allergies? You're not alone, as more than 50 million Americans suffer.....

READ ON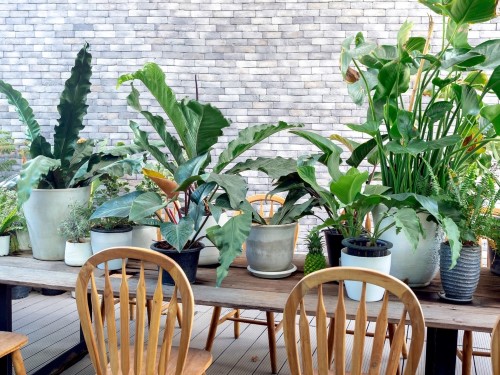 7 Best Air Purifying Indoor Plants
Breathing clean air is important no matter where you spend your time. Many people don't think too much about indoor Air Purifying Plants air quality — but according to Environmental Protection Agency (EPA) research,....

READ MORE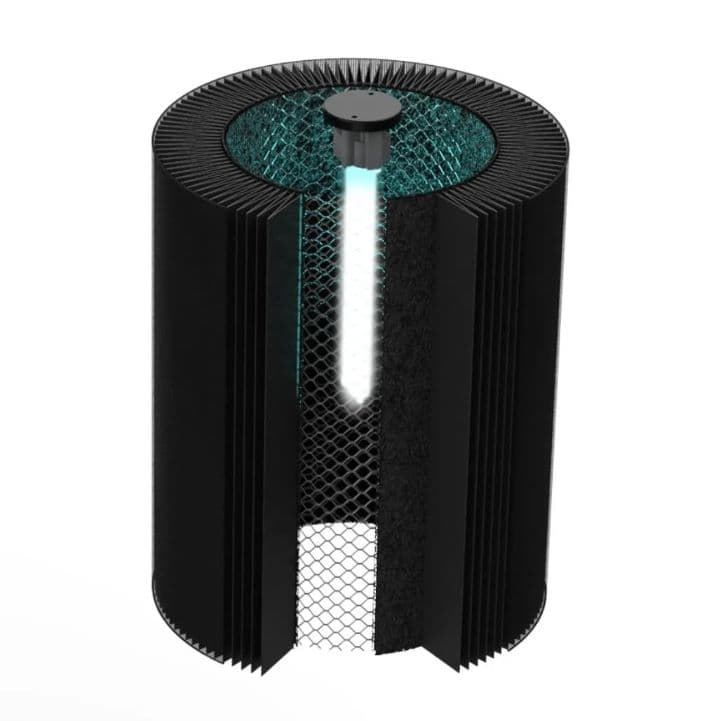 Patented PRO-Cell Technology
The Skye Portable Air Purifier has a PCO-Titanium Dioxide layer which transforms odors and VOCs into harmless, odorless water vapor and carbon dioxide. 
Learn More about PRO-Cell Technology
Powerful UVC Air Purification Technology
UV light reduces a wide array of harmful contaminants in your home plus reduces bacteria, viruses, mold, and fungi.
Smart Mode
Monitors your air quality, particles and VOCs, and automatically adjusts SKYE's fan speed accordingly.
Intuitive Controls
Thoughtfully designed intuitive interface with at-a-glance air quality indicator, fan speed along with an air quality indicator ring, which auto dims when it's time for bed.
Control From Anywhere
SKYE comes WiFi connected to the Air Health mobile application so you can monitor your air quality and control SKYE from anywhere.
Connect SKYE with your Amazon Alexa or Google Assistant-enabled device for hands-free voice control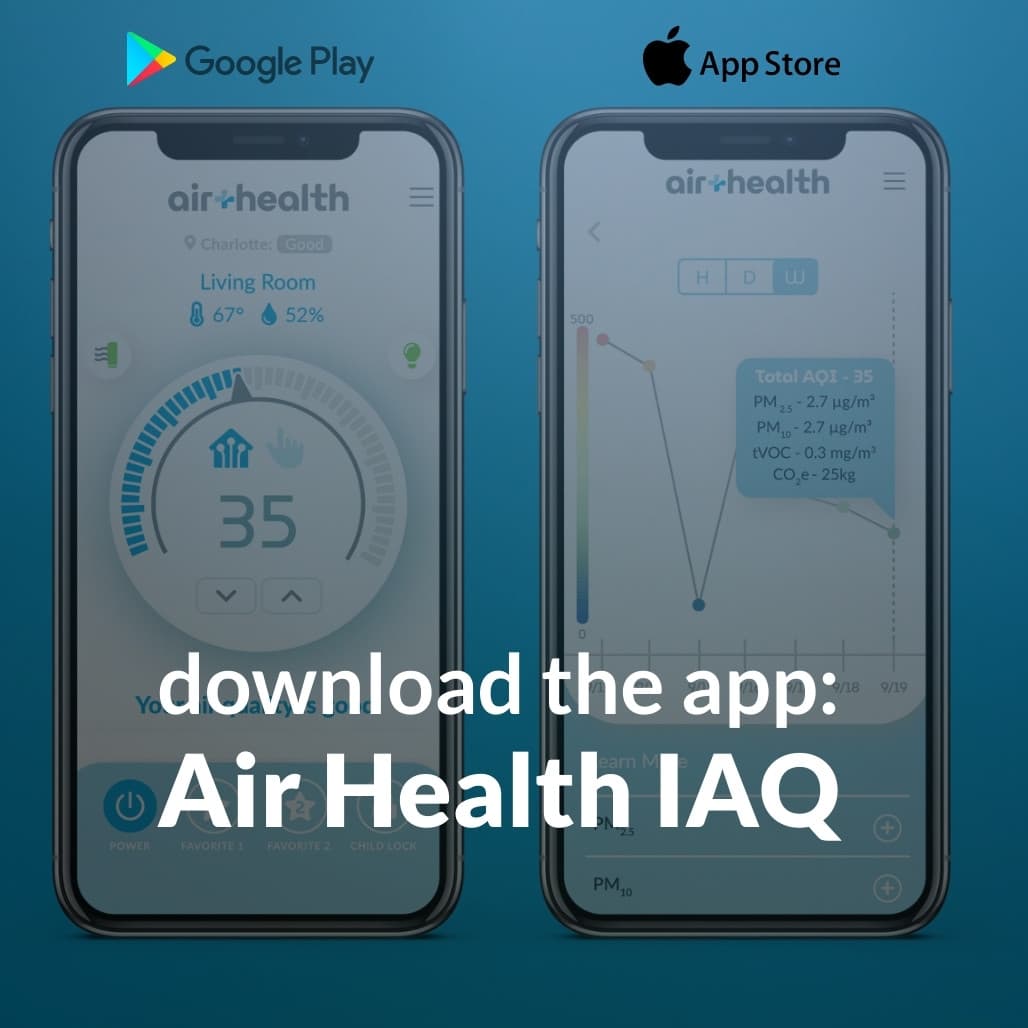 Skye Testing and Certifications
Skye Portable Air Purifier Replacement Filter and Lamp
Are air purifiers worth it?
Air purifiers can be a useful tool in improving indoor air quality by removing pollutants such as dust, smoke, pollen, and pet dander. They are especially helpful for people with allergies or respiratory issues. However, the effectiveness of air purifiers can vary depending on factors such as the size of the unit, the type of filter used, and the level of pollutants in the air. Additionally, air purifiers with Ultraviolet light and PCO technology are effective against certain pollutants such as volatile organic compounds (VOCs), viruses, mold spores and bacteria.
Overall, air purifiers can be a worthwhile investment for improving indoor air quality, but it's important to choose the right unit and use it correctly.
Do air purifiers help with dust?
The answer is generally yes, however dust is made up of different size particles, so the quality of the filter is important for capturing all the dust particles. There tends to be a direct coorelation between the price of the air purifier and it's ability to clean the air of dust particles. There are different types of filters, which can be found in air purifiers. The best air purifiers will have an H13 HEPA filter and remove somewhere in the area of 99.97% of dust particles down to .3 microns. However, there are low quality air purifiers which feature low quality air filters (using terminology such as regular or HEPA-like) and therefore don't capture as much of the dust.
What is CFM and how does it relate to an air purifier?
CFM stands for Cubic Feet per Minute and is the units used to measure the volume of air an air purifier filters per minute. The higher the CFM, the more air the air purifier filters.
Are air purifiers quiet?
Whether an air purifier is quiet is determined by how it was built and the quality of the unit. Each air purifier uses a fan to draw in dirty air through a filtration system and sends the clean air out. For the air purifier to be quiet, it must be engineered well with a quality fan. A quiet air purifier should have almost no sound on low speeds. No to low sound is around 22 - 30 decibels. If the air purifier has the ability to increase the fan speed for more rapid air cleaning, it is important that the air purifier doesn't also have sound coming from a cheap fan or other poorly designed parts.
Do air purifiers help with smell?
Air purifiers with Carbon filters and air purifiers with PCO technology (Photocatalytic Oxidation) will remove odors in your home. Odors are gases and are too small to be trapped by air purifiers with only particle filters, like a HEPA filter, which is why you want to look for air purifiers with multiple purification layers.
Do air purifiers help with allergies?
Airborne particles like pollen, dander, dust, smoke, and other pollutants can cause allergies and affect our health. These tiny particles can cause sneezing, runny nose, itchy eyes, and even more severe allergic reactions. To prevent such reactions, air purifiers are a great solution. Air purifiers equipped with HEPA filters can capture a significant portion of allergen particles from the air they treat. HEPA filters are designed to trap small particles, and they can capture up to 99% of airborne allergens, including pet dander, dust mites, and pollen. Even though air purifiers cannot eliminate all the allergens in your home, they can help reduce the allergen levels in the air, which can mitigate the symptoms of allergies. Additionally, air purifiers can help people with respiratory problems by improving the overall air quality in their homes.
Do air purifiers help reduce viruses, mold and mildew?
The air we breathe can contain harmful contaminants, including viruses, mold, and mildew, which can have negative effects on our health. While some air purifiers can capture some of these harmful particles depending on their filter, some viruses are so small that even HEPA filters cannot trap them. That's why it's essential to look for portable uv air purifiers with multiple purification layers to ensure the air you breathe is as clean and pure as possible. An air purifier with medical-grade HEPA filtration and UVC purification is an excellent option because it can capture up to 99.97% of particles that are as small as 0.3 microns in size. This type of air purifier can trap dust, pollen, pet dander, and even smoke particles. Moreover, it can effectively capture and disable harmful viruses, mold and bacteria, which is especially important in today's pandemic situation. When looking for an air purifier, it's essential to consider its purification technology to ensure it can capture even the smallest harmful particles, giving you the peace of mind you need to breathe easy.
Do home air purifiers really work?
Air purifiers are only as good as the quality of their filters and other purification technologies. Air purifiers with high-efficiency particulate air (HEPA) filters are able to capture 99% or more of 0.3 micron particles, smaller than the eye can see such as bacteria, dust, smoke, mold, viruses, and more. Air purifiers with UV can provide further purification from viruses, and air purifiers with carbon filters and PCO technology (Photocatalytic Oxidation) will remove odors from the air. These contaminants cause respiratory issues, illness, and allergies.
Is a UV air purifier effective?
Some air purifiers use UV light to get rid of certain air contaminants like mold spores. UV-C light can disable germs, mold, mildew, bacteria, and viruses by stopping them from reproducing. HEPA filters can trap air pollutants like bacteria, but they might not work for viruses because they are too small. That is why it is better to use air purifiers with HEPA filtration and UVC purification technology.
Do air purifiers make your house smell better?
Different things like smoke, mold, mildew, cooking, VOCs and other gases can cause smells in a home. An air purifier with a good HEPA filter can capture the tiny particles that make up the odors. However, it may not remove the particle that causes the odor. Changing the filter often can get rid of the smells in the house. HEPA filters may not work for microscopic germs, so it is best to use air purifiers that have both HEPA and UVC and PCO technology to remove the most amount of odor particles.
Does the UV air purifier create Ozone?
Although UVC light is good at purifying air, some UV lights and UV air purifiers can create Ozone, which can be harmful if breathed in. It is important to look for air purifiers that are tested and proven to be non-ozone producing. The California Air Resource Board (CARB) certification logo means the product is safe and has been tested for not producing ozone.
Can an Air Purifier help with Covid?
Air purifiers can help with Covid and other airborne viruses. In an independent test conducted by Innovative Bioanalysis, the Skye portable air purifier demonstrated a 99.99% net reduction of recoverable active SARS-CoV-2 virus in the air of after 30 minutes of operation
SKYE Portable Air Purifier Specifications
| | |
| --- | --- |
| Room size coverage: | 1600 sqft. |
| Filters: | Pre-Filter, H13 HEPA Filter, Activated Carbon Filter |
| Power consumption: | 10 - 50W |
| Sound levels: | 22-65 dB(A) |
| App enabled: | Yes |
| WiFi enabled: | Yes |
| Cord length: | 6ft |
| Size: | 26" x 11.4" x 11.3" |
| Weight: | 20lbs |
| Warranty: | 2 years |
Google is a trademark of Google LLC.